Social action services
We manage municipal social services and promote the management of basic social services and networking.
Residential Centres for Educational Action (CRAE)
For children and adolescents who are under guardianship or administrative custody through shelters or long-term residential services.
CRAE La Llar Collserola
Barcelona
"Thank you for helping me with my life" 
                                                                       Ibrahim, 16 years old
Supervised apartments for young people
Apartments for young people under guardianship or ex-guardianship from 16 to 18 years old
La Ràpita
Sant Carles de la Ràpita
La Coradella
Molins de Rei
Montsià Lo Passador
Amposta
Apartments for young people over 18 years of age
Besòs
Sant Adrià de Besòs
Open Centres
Girona (8 centers)
Girona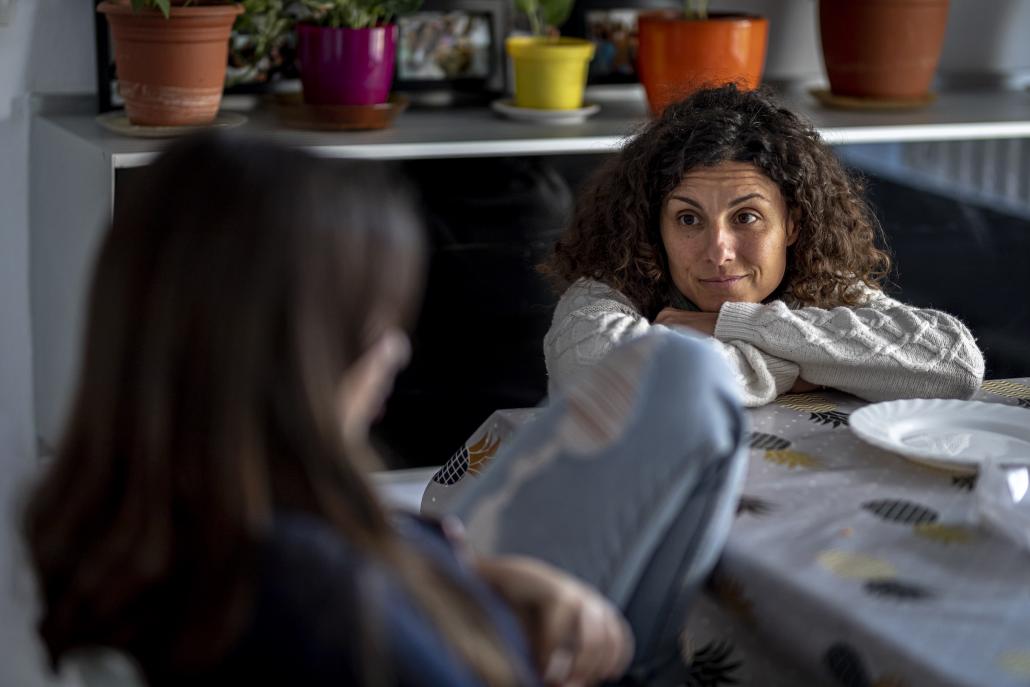 Short-term residential services
Sarrià Initial Reception Centre
Barcelona
Els Alps Short-term Residential Centre
Barcelona
Equipament Integral Zona Franca
Barcelona
Marialar Women's Shelter
Barcelona
Residential services that temporarily replace the family home are aimed at people with short-term housing needs.
Legal services
Legal accommodation
Road Safety Training
Gender Violence Intervention Program
Penitentiary centres in the province of Girona
Intercultural mediation service
For the internal prison population
Units dependent on Legal System
Alt Empordà
Care for families
Foster single-parent families
Sabadell
Terres de l'Ebre diagnostic team
Amposta
Barceloneta Children's guard space
Barcelona
Llefià children's space
Barcelona
Santa Coloma children's space
Santa Coloma de Gramenet
Paidós Ciutat Vella
Barcelona
Attention to women
Badalona Mother and Baby Support - Badalona
Mimos Mother and Baby Support - Barcelona
Montserrat Mother and Baby Support - Badalona
Rull Mother and Baby Support - Barcelona
Santa Coloma Mother and Baby Support - Santa Coloma de Gramenet
Sant Miquel Mother and Baby Support - Cornellà de Llobregat
Sant Feliu de Guíxols Women's Information and Care Service
Sant Feliu de Guíxols Psychological Advice
Bridging Apartments
Social Inclusion Housing Alt Empordà
Shared Apartment for Women Taulat - Barcelona
Santa Anna Apartment - Barcelona
Barcelonès Llar St. Sebastià Apartments 
Barcelonès Nord Apartments
Barcelonès Plaça Nova Apartments
Barcelonès Sud Apartments
Ramon Albó Barcelona Apartments
Experimental projects for emergency protection
Mas Coll de Dalt Emergency Centre
Sant Feliu de Pallerols
Almadrava Initial Reception and Comprehensive Care Service
Vandellòs i l'Hospitalet de l'Infant
Castell del Fang Initial Reception and Comprehensive Care Service
Piera
La Muga Initial Reception and Comprehensive Care Service
Fortià
Mas Pinyol Initial Reception and Comprehensive Care Service
Jesús Tortosa
Mas Pinyol Initial Reception and Comprehensive Care Service
Maià de Montcal
Mirabolà Initial Reception and Comprehensive Care Service
Sant Feliu de Llobregat
Education
Newcomer Welcome Service Ripollet
Lunch-time supervisors - Premià de Mar
Secondary School Support - Vilassar de Mar
UEC Cambrils
UEC Torroella de Mongrí
Educational classroom support supervisor - Sant Jordi School, Pineda de Mar
Other social action services
Young Spaces
Youth Care La Jonquera
Espai Jove Girona (Girona youth care service)
Espai Jove Palafrugell (Palafrugell youth care service)
 
Street educators
Palafrugell Street Educators
Premià de Mar Street Educators
 
Educational support
Càritas Barcelonès Sud
Plaça Nova (Càritas)
Càritas
 
Other
Caixa Pro infància Girona Salt
Preventive Services Alt Empordà (SIS)
Banys Nous (Barcelona)
Terres de l'Ebre Reception Centre (Amposta)
Dar Chabab (Barcelona)
EVIA Barcelona
Residential Home for the Intellectually Disabled (Sant Boi de Llobregat)
Primer la Llar (Housing First, Barcelona)
Fighting Energy Poverty Programme (Barcelona)
SAEJ Girona
Sara (Sabadell)
Barcelona monitoring service for minors
Tramats de Vida (Barcelona)
CDIAP Montsià (Amposta)