At Suara we follow a person-centred care model to protect and meet our clients' needs, fostering their autonomy and empowerment to promote social inclusion, improve their well-being and ensure that their rights are being exercised.
We work from a place of respect, trust and transparency focused on the well-being of the person in all areas of life (personal, relational and social).
We empower them to be the protagonists of their own life project. We are decisive people.
The people we work with are the protagonists of their own life projects.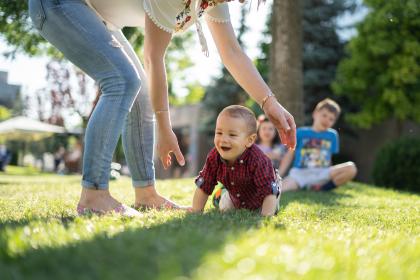 The people we work with are the protagonists of their own life projects, and they become the central axis of the organization, the service and the various professional actions.
We apply a different perspective to get closer to them. Our work is built around the pillars of individuality, respect and dignity, so that our clients and their families receive personalized and close attention in all the facilities we manage.
 
The person's dignity, rights, interests and preferences are our priority. And with their participation, we manage services that respond to these needs.
We do this out of deep respect for every person's value and belief system, so that they can move their life project forward. We provide them with what brings them well-being and makes it easier for them to perform activities that benefit them emotionally, physically and mentally and improve their quality of life.
At Suara everything we do is done with...